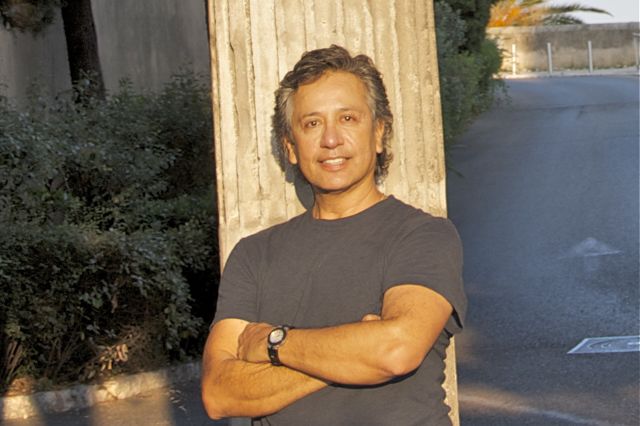 Over two decades of experience making a difference in people's health and how they feel.
"I moved to Boca Raton, Florida from San Francisco in 1988, having first opened a graphic design and marketing business which I later sold in 1994. I then joined the staff of The Athletic Club's (now, Lifetime Fitness) 70,000 sq ft fitness center where I quickly realized that I had the skill set to provide more "hands on" support than I was hired to do. I studied and earned my personal training certifications and after three years I was hired by The Boca Resort & Club as a personal trainer and fitness instructor. After training the members and guests of the resort for three years, I left to start my own fitness business.
"Having trained hundreds of clients in Boca Raton since 1997, I felt that learning more about the human anatomy was critical for me to become a more competent and effective trainer. So, in 2001 and 2002 I attended massage therapy school full time for a year and earned my license as a massage therapist. Since then, I have been able to blend a deep knowledge of Kinesiology, (the study of body mechanics), with massage therapy to provide a unique combination of personal training and relief from the aches and pains that come with it.
"In November, 2015 I completed my training and became an Advanced Isolated Stretch Therapist, under the amazing tutelage of Aaron Mattes.
"I've been working with seniors for over 15 years.  So,  to better help them achieve optimal health and their fitness goals and maintain their independence by designing a tailor-made fitness made fitness program which focuses on their individual needs and conditions, I earned my Senior Fitness Specialist Certification in September 2017.
"I have worked with many clients who have suffered an injury or are recovering from surgery, many of whom have recently completed their prescribed physical therapy. Working with them has been a rewarding experiences for me and has led me to my specialty, which I call "Rehab Fitness." There is no greater feeling for me than helping a client recover and achieve a greater quality of life."
"Thank you for stopping by my website. After spending over 20 years in the health and fitness field, I am completely confident in my ability to provide you with a fun, safe, and rewarding experience."
Mark Stevens, Boca Raton
CPT   Certified Personal Trainer
LMT   Licensed Massage Therapist
CLT   Certified Lymphatic Therapist
Licensed & Insured
CPR & AED Certified